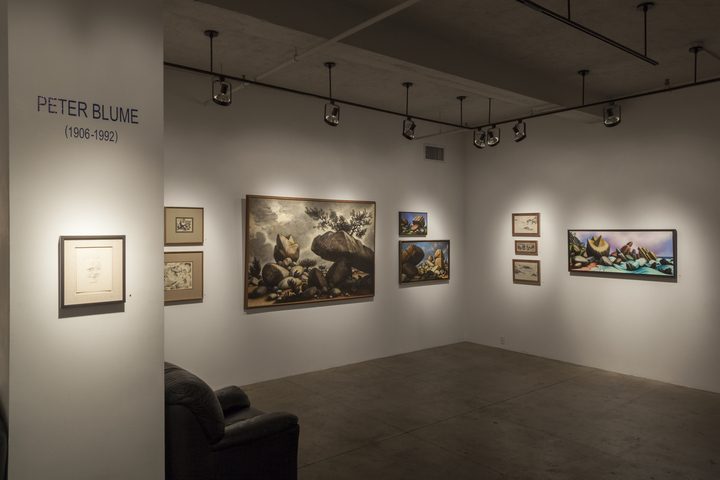 November 6th through February 14th 2015
By embracing the irreconcilable, Peter Blume transcends Modernist art's conventional aspirations to re-define order in a chaotic world. His oeuvre is metamorphosis itself, a realm where paradox rules. Within that clash Blume found profound meaning and sublime beauty.
Copyright © 2017. aca galleries. all rights reserved.